SO Elite Basketball, established in 2016 by Majak Wenyin, is a basketball training program designed to nurture and empower student-athletes. Since its inception, SO Elite has remained committed to providing valuable platforms where players can gain exposure and secure athletic scholarships for college. To date, SO Elite has played a pivotal role in helping over 50 players secure full-ride athletic scholarships for their college education. With a coaching staff comprising multiple current and former collegiate players, and NBA player Wenyen Gabriel serving as a Brand Ambassador, SO Elite continues to offer high-level training. Student-athletes have access to individual workouts, group sessions, open gym access, and targeted skill drills.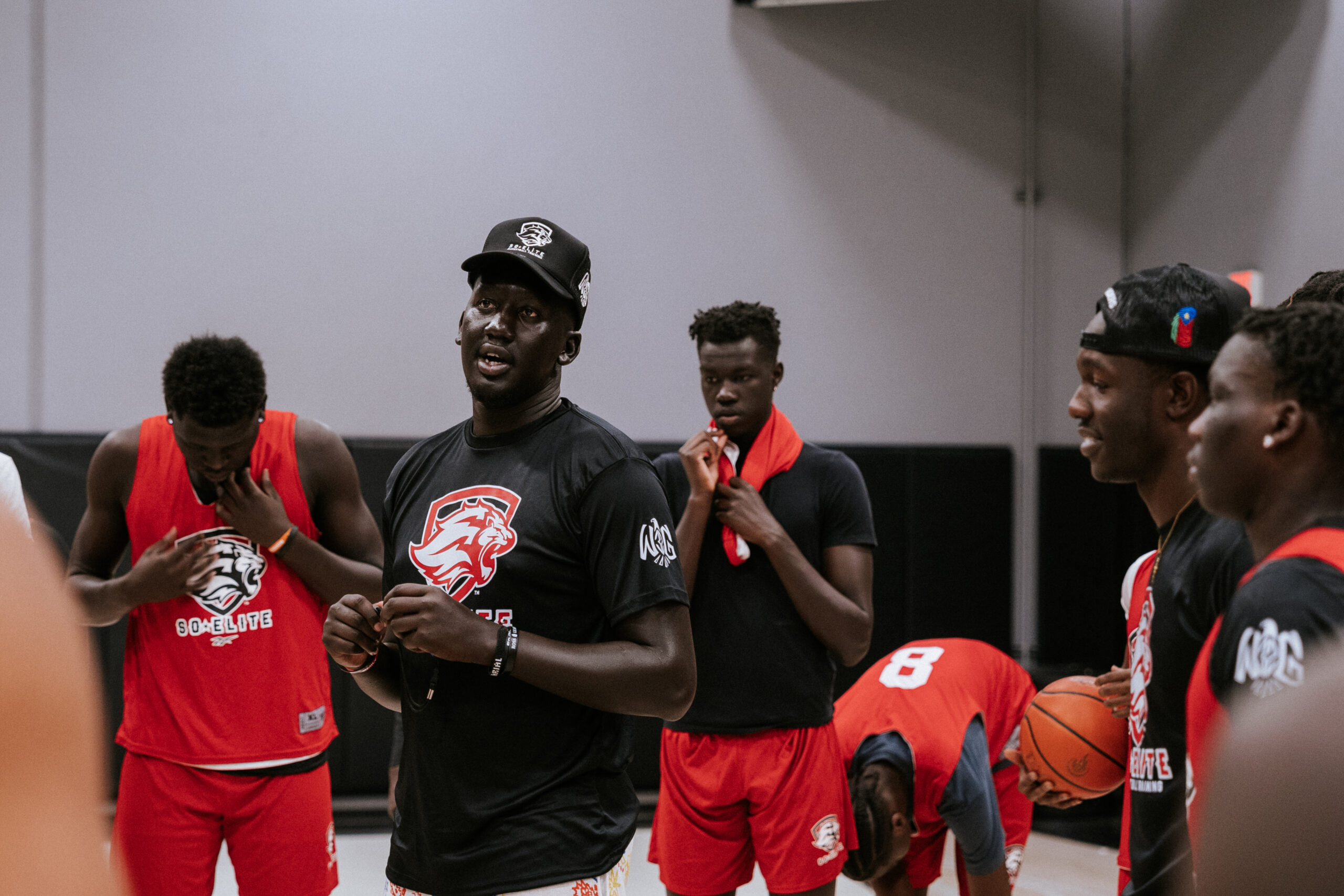 To ensure continual growth, we offer ongoing mentorship and support to holistically equip each athlete, both on and off the basketball court.
We are excited to announce the official launch of SO Elite Women's Basketball, an initiative dedicated to promoting women's sports and the holistic athlete development of female athletes. Leading the women's program are Co-Directors Awal Ajak, a University of Kansas City Alumni and former North Texas assistant coach, and Acheil Tac, recipient of the NCAA 2023 Legends and Legacy Community Award and captain of the National South Sudanese Women's Basketball team. Together with an incredible staff, they are inspiring a movement that will impact the lives of young South Sudanese, Black, and minority women in sports for generations to come. Our goal is to increase awareness and participation among girls in our community, providing them with the same access and opportunities as their male counterparts. Recognizing the need and prominence of women's sports, we have designed a program exclusively designed to empower young girls in our community and offer equitable opportunities for success. During Women's Month in March 2023, we launched the program with our first South Sudanese Women's Basketball Camp. Over 50 girls from middle and high schools in Omaha, Lincoln, Des Moines, Kansas City, and the Dallas-Fort Worth areas joined us for an empowering experience. The camp featured basketball training, leadership development sessions, and a vital mental health workshop, hosted by our partners, South Sudan YouThrive. With the support of our brand ambassador, Wenyen Gabriel, and other partners, we recently organized an all-women's camp that brought together 50 South Sudanese, Black, and minority girls. This event not only provided them with the chance to hone their skills and compete but also provide a platform to build networks and connections on a national stage. As participants in our programs, these young athletes have the opportunity to form meaningful relationships with one another, their mentors, and professionals from diverse fields. This network of connections serves as a gateway to future opportunities, creating a supportive community of women that support the holistic development of each athlete and empower young women in the world of sports.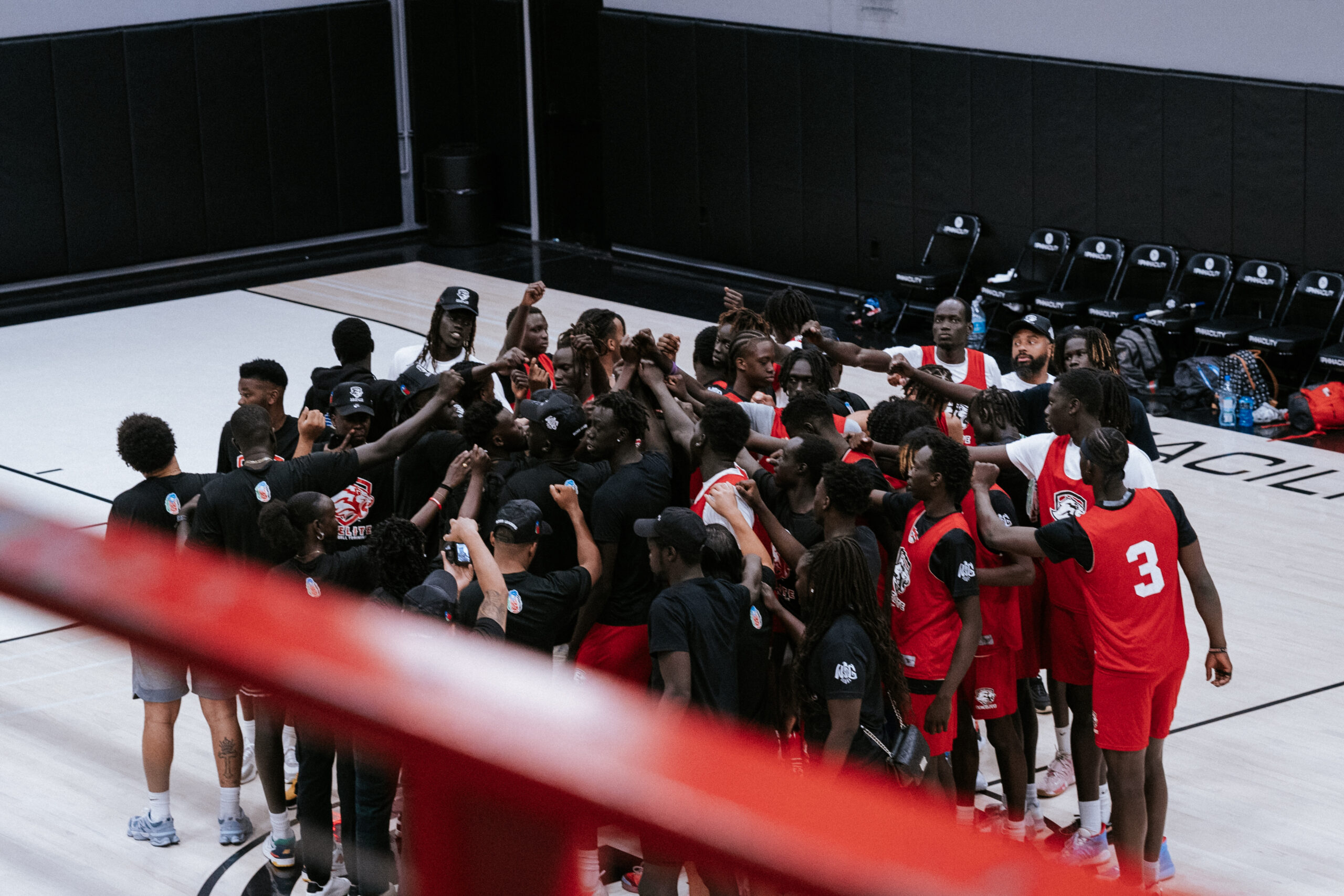 In addition to providing personal skills training, organizing camps, tournaments, and college tours, SO Elite places a strong emphasis on nurturing youth through meaningful interpersonal mentorship. Student-athletes can rely on SO Elite not only for their basketball development but also for comprehensive support beyond the basketball court. With well-informed and experienced mentors, our program is dedicated to establishing genuine relationships that will last a lifetime. SO Elite remains consistent in its commitment to the principle that, regardless of challenging circumstances, it is our responsibility to equip the next generation of youth with the essential tools needed to excel in all facets of life.
"Sport has the power to change the world. It has the power to inspire, the power to unite people in a way that little else does. It speaks to youth in a language they understand."
-Nelson Mandela
ROSS Leaders and SO Elite Collaborative Timeline
Read more about this collaborative timeline below.
July 3rd-5th (Mankato, MN):
The beginning of the SO Elite & ROSS Leaders collaboration. Jacob Idra, Founder, and Executive Director of ROSS Leaders, and Majak Wenyin, Founder of SO Elite, collaborate for the first time by driving the ROSS Omaha kids to MN to participate in a camping retreat and basketball clinic; hosted by SO Elite. The kids swam, camped, and built brotherhood in the process.
July 31st-Aug 2nd (Knoxville, TN):
ROSS Leaders and SO Elite collaborate to host a basketball camp at King's Academy. 44 students participated in competing, touring the University of Tennessee, and meeting the institution's coaching staff.
October 16th-17th (Chicago, IL):
ROSS Leaders and SO Elite travel to Chicago to host a National Basketball Clinic.  
March 27th-28th (Minneapolis, MN):
40 students gather in MN to participate in basketball training and educational panels.
June 3rd-6th (Omaha, NE):
ROSS Leaders collaborates with SO Elite and Youth for Greater Good (YFGG) to assemble OmaROSS–An integrative annual community event facilitating basketball camps, career and health panels, visionary speakers, cultural events, award ceremonies, and an exploratory field trips to destinations such as Omaha Henry Doorly Zoo. Over 70 youth were in attendance.
August 7th (Manchester, NH):
ROSS Leaders collaborates with SO Elite for a Back-to-School drive handing out supplies and hosting a basketball showcase.
October 30th-31st (Minneapolis, MN):
SO Elite hosts a Fall Platinum Basketball Camp. Similar to the spring platinum camp, this event consisted of basketball and educational panels. 
June 8th-12th (Omaha, NE):
Second annual OmaROSS event hosted in collaboration with ROSS Leaders, SO Elite, and Youth for Greater Good.
July 2nd-3rd (Minneapolis, MN):
ROSS Leaders and SO Elite host a middle school-only basketball camp with 40 youth in attendance.
July 16-17th (Des Moines, IA):
National AAU basketball tournament centering middle and high school underclassmen. This event featured over 40 youth from both organizations–SO Elite and ROSS Leaders.
July 20th-August 2nd (Juba, South Sudan):
ROSS Leaders and SO Elite collaborate with Lakers NBA player Wenyen Gabriel in South Sudan to host the Wenyen Gabriel Basketball Camp. The trip focused on connecting the diaspora with the local community and exploring ways in which both organizations can expand their work internationally. In addition to athletics, the camp arranged visits to UN refugee sites and facilitated conversations with government officials and community leaders–over 300 youth in attendance.
August 12th-14th (Manchester, NH):
Collaborative 2nd annual Back-to-School Summer Shootout event with backpack drive and block party.
December 26th (Manchester, NH):
Christmas party for the Manchester community hosted by ROSS Leaders. Over 40 students in attendance.